Residential Pest Control in Missouri
Protect your home from unwanted guests with the help of Steve's Pest Control. Pests not only pose a threat to the structure of your home, but also the health of your family. An invasion of any kind of pest can introduce risks that put the overall safety of your home in danger. As pest experts, we are here to eliminate those risks from you and your home, giving you the peace of mind you deserve.
Defending mid-Missouri Home's Against Pests
Managing pests is a year-round concern, as there is no "season" for an insect or vermin infestation. The Steve's Pest Control team provides year round pest control services to ensure you and your property are not at risk for an infestation. We give our customers solutions to pest problems before they have a chance to interfere with your daily life. Our pest specialists are trained to look for tempting conditions for pests to settle into and to then form a treatment plan to eliminate the issue.
Protect Your Home From mid-Missouri's Bugs & Critters With Steve Pest Control's 5 Star Programs
At Steve's Pest Control, we encourage customers to join our 5 Star Program. This program follows two simple mottos: prevent and control. Our 5 Star programs offer the right protection for your home or property. Our team understands your home and needs are unique, so we've designed three packages to protect your home from a pest invasion. Do you live on the lake or near water? Our 5 Star Lake Service is exactly what you need! With Steve's Pest Control's 5 Star Programs you will never worry about having pests in your home again.
Termite Pest Control Across Mid-Missouri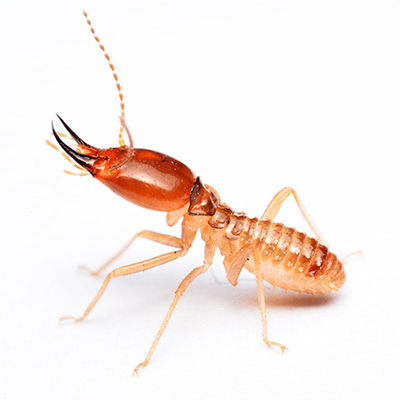 Termites among the most common insect infestations within homes and are also some of the sneakiest. Termites can enter our homes and exist for a while without being noticed. In a short amount of time, it is possible for these pests to cause significant damage to your home. This is why taking preventative measures are of the utmost importance in order to locate the root of the problem. We understand time is of the essence when it comes to termite treatment - so, don't wait! Call Steve's Pest Control today.
Bed Bugs Pest Control in Mid-Missouri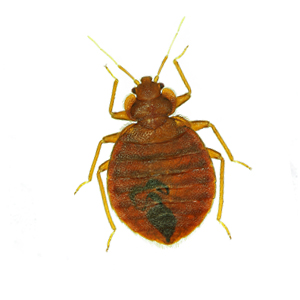 When tackling a bed bug problem, Steve's Pest Control uses the best technology as well as science-backed methods to eliminate the issue. Our bed bug treatment specialists use heat treatment technology with little to no pesticides applied to eliminate an infestation in just one treatment. Visit our bed bug treatment page for more information on how we can solve your bed bug problem for good in one visit.
We Cover All Of Mid-Missouri's Pests, from A - Z
Steve's Pest Control will solve your pest problem - we guarantee it!
Our residential pest control services are effective, affordable, and environmentally responsible. They can be performed on a one-time basis, or we can tailor a program to achieve the level of pest elimination that you require! Our residential services include:
Wildlife Control Solutions