Pest Control Services in Rolla, Mo
Steve's Pest Control Hours & Location
Mid-Missouri's Most Reliable Pest Control Services in Rolla, MO
Dealing with pests is annoying; we're here to ease your frustrations. Steve's Pest Control is independent and family owned & operated, and we have been since 1988. We pride ourselves on providing personal, affordable, and environmentally conscious pest control in Rolla, Mo for over three decades. We believe our pest control to be the best in the business. Not only do we efficiently remove pests, but through our preventative and extensive follow-up care, we make sure they don't come back.
Mid-Missouri, Now You've Got A Friend In The Pest Control Business - Steve's Pest Control!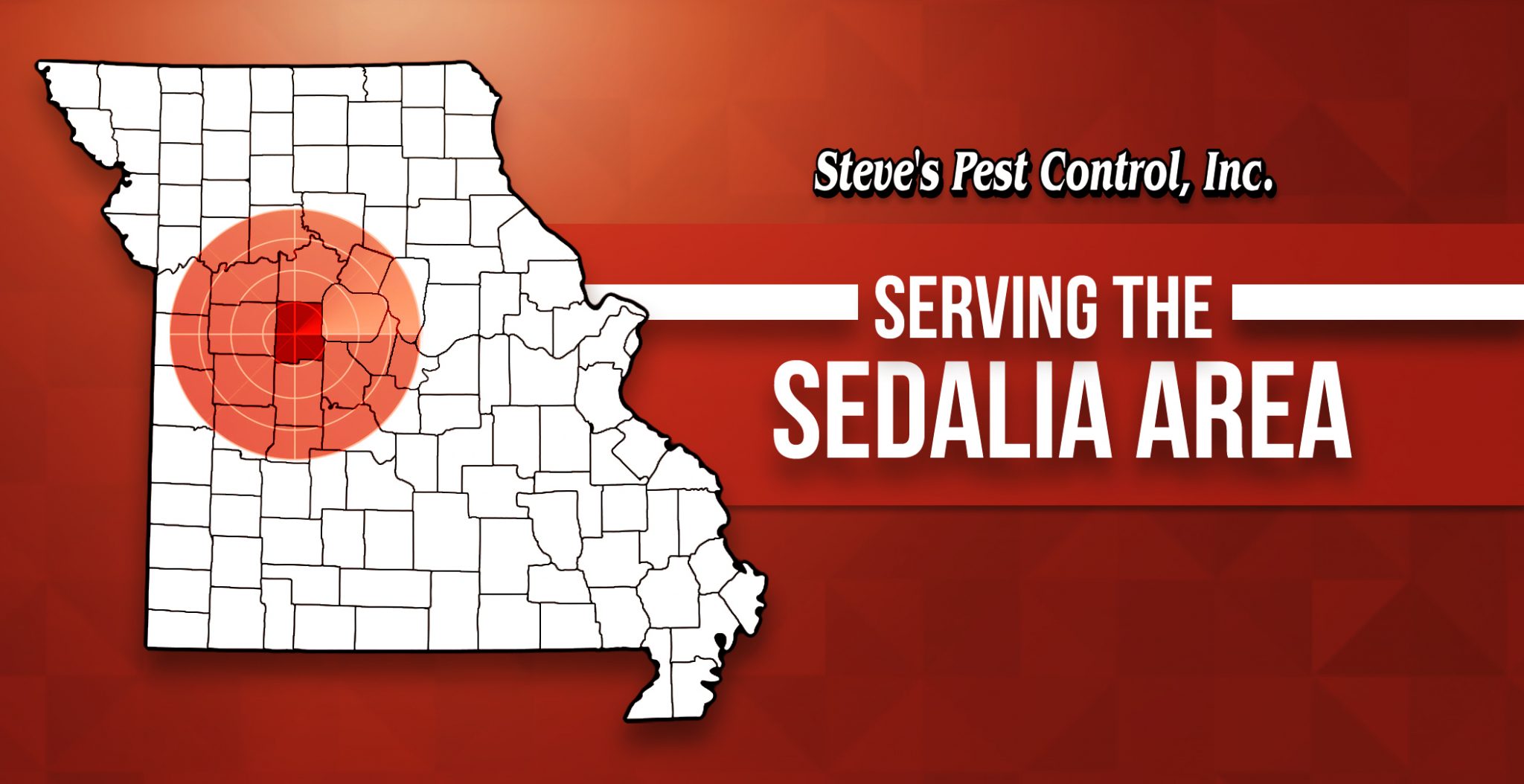 Residential Pest Control Services in Rolla, Mo
Your home is yours, and it should stay that way. An unresolved pest problem can interfere with your family's health and can cause long-term damage to your home. If you need pest control in Rolla, Mo, request a free pest evaluation from Steve's today. Whether it's ants, bed bugs, spiders, mosquitoes, termites, or roaches, we deal with the worst of it so you don't have to.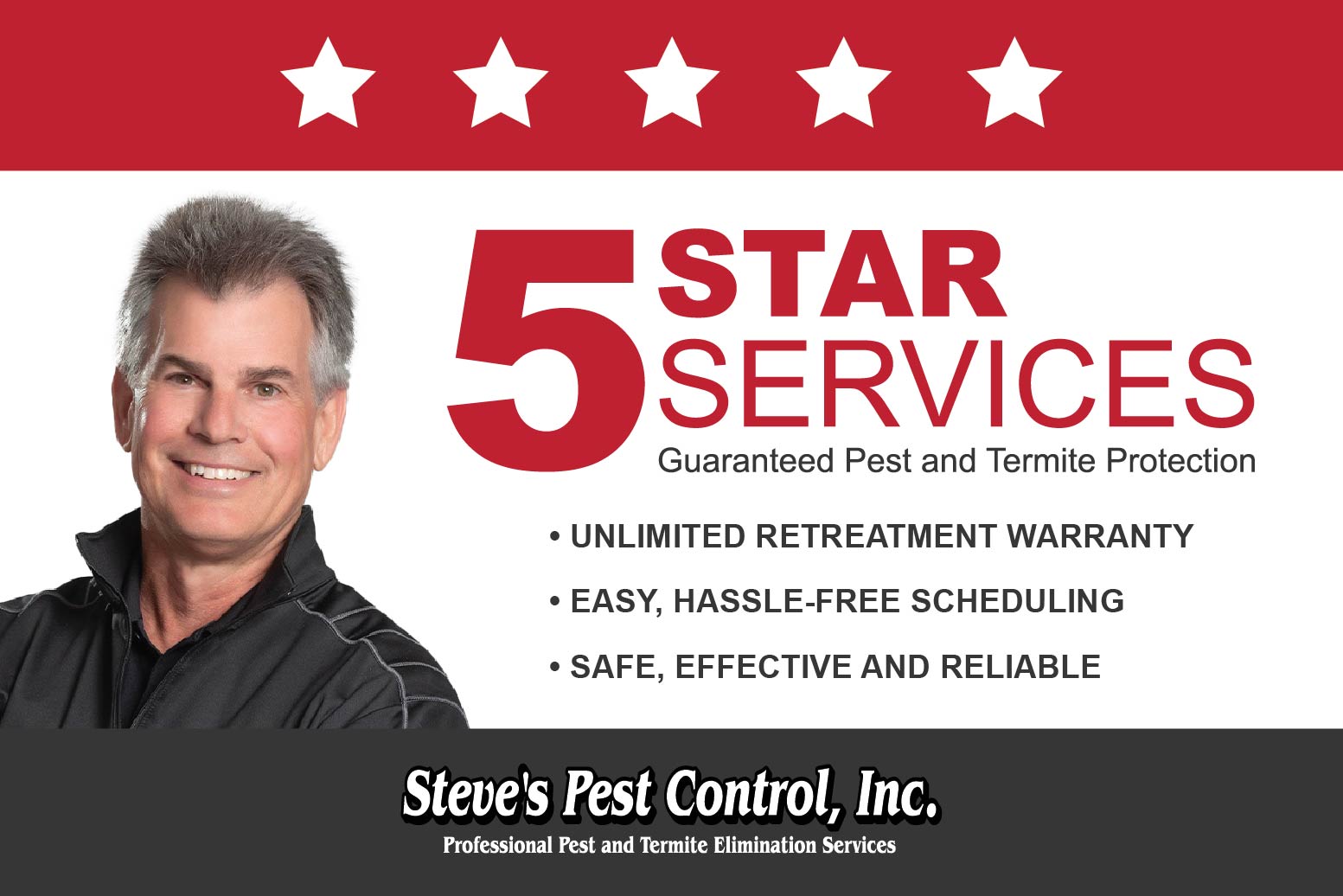 Commercial Pest Control Services in Rolla, Mo
We utilize and combine the most up-to-date equipment, service procedures, and extensive training to provide your business with the kind of pest control service it deserves. We're experienced pest removal experts in restaurants, bars, grocery stores, hotels and motels, health care centers, schools, daycares, factories, and more. Let Steve's Pest Control take care of the pests in your Rolla, Mo business so you can focus on what matters to you.
How To Identify If You Have Bed Bugs in Rolla, Mo
Having bed bugs is not an ideal situation for anyone. If you suspect you may have bed bugs or simply want to run a quick check to make sure you don't, here are a few tips to tell you. First, check the sheets on your bed for rust colored marks. These red-brown stains indicate their movement throughout your bed. Next, have you noticed an odd smell in your bedroom? Especially around your mattress? This could indicate bed bugs as they leave behind an odor similar to mildew. Finally, check your skin for bites. Bed bugs bite in an organized fashion appearing as lines across your skin rather than random clusters. If any of these signs are applicable to you, call Steve's Pest Control for quick and efficient bed bug treatment using our advanced heat technology system.
How to Identify If You Have Termites in Rolla, Mo
Termites pose a very serious threat to the health and structure of your home. After all, termites favorite snacks is the wood interior and exterior of your home. If you suspect you have termites, here is a simple checklist of signs you can go over to be sure. First, listen for them. While termites are very small creatures, they still emit a clicking noise as they work together as a colony. This is how the termites communicate to one another as they move throughout your home. To listen, put your ear to the walls of your home, especially walls connecting to the outdoors. Next, check the texture of wood surfaces within your home. This includes trim, doorways, walls, etc. Look for a soften papery feel when your press down on the surface. If it feels like there is more give than there should be when you press down, this could indicate termites have chewed through and weakened the wood. If you checked off on either one or both of these indicators, call Steve's Pest Control for professional termite removal.
Pest Control Services Areas By Zip Code:
65401, 65402, 65409, 59725, 65550, 65459, 65580, 65559
Proudly Serving Rolla, Mo And Surrounding Areas:
Dillon, Doolittle, Newburg, Hayden, Vichy, Safe, and St. James
Steve's Pest Control Rolla Area - Learn more!
Get a Free Pest Evaluation
Why Choose Steve's Pest Control?
When it comes to pest control, we offer the very best in the business. We not only eliminate your pest problem with a sense of urgency, but we also ensure your pest problem does not return to your home or business. We offer year round pest control maintenance consisting of both preventative and follow up treatment to make sure you are never bothered by an unwanted pest again!