Pest Control - Marshall, MO
Pest Control in Marshall, MO
Steve's Pest Control Hours & Location
Mid-Missouri's Most Reliable Pest Control Services in Marshall, MO
Since 1988, Steve's Pest Control has been providing our customers with premier bed bug, termite and pest control services throughout Mid-Missouri. With over 30 years being in the pest control business, we consider ourselves experts. Over the years, we have perfected what we do and grown as exterminators in Marshall, MO by always staying one step ahead of the pests. Have an unwanted guest in your home or business? Call us today to get started!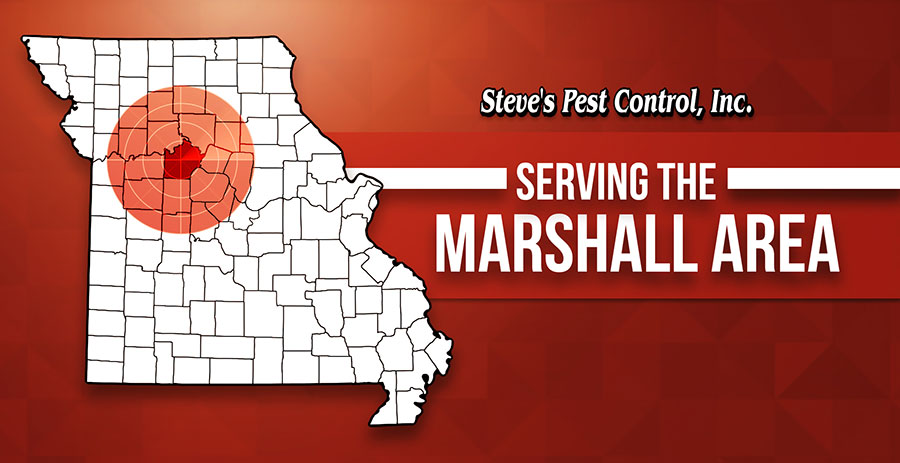 Residential Pest Control in Marshall, MO
Sharing your home with pests is every homeowner's nightmare. Rest assured this problem will be eradicated in a timely manner with the help of Steve's Pest Control. Our team doesn't waste any time and can be on the scene before you know it to restore your peace of mind. However, We understand it can be difficult to open your home to strangers. For this reason, our team works to develop a positive dialogue with all of our customers and pledge to treat you and your home with the utmost respect. No matter the issue, from infestations to a pesky mole in your front yard, know you are in good hands when choosing Steve's Pest Control for residential pest control in Marshall, MO. Read up on our residential pest control services and learn more about what we can do for you!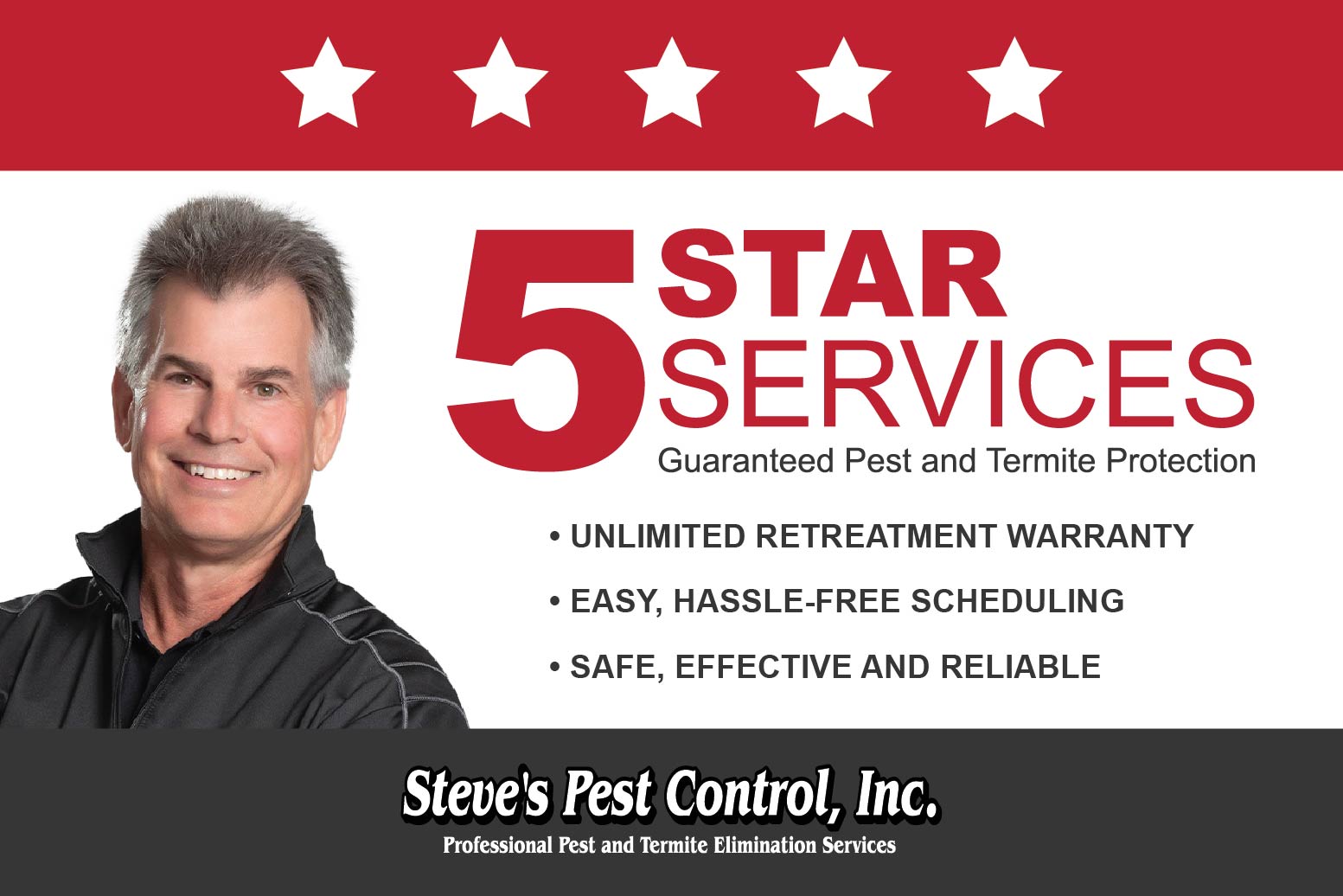 Commercial Pest Control Marshall, MO
As business owners ourselves, Steve's understands the chaos that accompanies running any kind of commercial property. You always want your business to be in tip-top shape. This includes ensuring your commercial property is free of any kind of pest problem. If you do find your business is facing a pest infestation or any other kind of unwanted critter, give us a call. Our commercial pest control services are timely, efficient and guarantee immediate customer satisfaction. You can rely on Steve's Pest Control team to exterminate the issue in no time!
Mid-Missouri, Now You've Got A Friend In The Pest Control Business - Steve's Pest Control!
How To Identify If You Have Bed Bugs In Marshall, MO
Noticing a pest of any kind in your home is unsettling, but finding them in your bed is even more alarming. However, don't panic as Steve's Pest Control has some quick tips to help you better identify exactly what it is you are seeing. The first thing you may notice that will have you wondering whether or not you have bed bugs is bite marks on your skin. Bed bugs only go for exposed skin, so be sure to check the most vulnerable areas such as ankles, wrists and neck. If you are finding bites, next check for residue left behind on your sheets. Bed bugs will leave behind a rusty brown color, indicating their presence. If you are noticing any of these problems within your home, rest assured Steve's Pest Control will take care of you with our bed bug control services. Our heat treatment plan includes a safe, chemical free alternative to traditional bed bug extermination. It is safe on you and your family, yet tough on bed bugs.
How To Identify If You Have Termites In Marshall, MO
Termites are every homeowner's nightmare. Unfortunately, munching inside the walls of your house isn't the only place termites dine out. Commercial properties are just as at risk to an infestation as a home. To stay one step ahead of these pests, it is important to note several signs of their existence in your home or commercial space. First, listen for them. If you are hearing an unfamiliar clicking noise, that's a colony of termites communicating to each other as they munch through the wood in your home or business. Second, look for obvious signs of damage such as small holes in wooden materials or a squishy, papery feel upon pressing the surface. The final step if you find any of these signs applicable to your home or business is to check out our termite control services and make an appointment with us!
Pest Control Services Areas By Zip Code:
65233, 65274, 65250, 65276
Proudly Providing Pest Control Services in Marshall, MO and Surrounding Areas:
Windsor Place, Clarks Fork, Rocheport, Billingsville, Chouteau Springs, Franklin, New Franklin, Petersburg, Boonesboro, Overton, Speed, and Pilot Grove
Get a Free Pest Evaluation
Why Choose Steve's Pest Control?
Our team at Steve's Pest Control is the best in the business when it comes to solving your pest problems. We understand the value of your time and the importance of getting the job done right the first time so your life remains as uninterrupted as possible! Curious about all we can offer you in terms of premier pest control services? Check out our 5 Star Service Service program to learn more! We love the work we do and who we do it for. Don't just take our word for it, read what some of our past customers have to say about our work!