Pest Control in Macon, MO
Steve's Pest Control Hours & Location
Mid-Missouri's Most Reliable Pest Control Services in Macon, MO
When it comes to pest control, you always want to stay one step ahead. No one understands this better than the experts at Steve's Pest Control in Macon, MO. We have been providing residential and commercial pest control in mid-Missouri since 1988. Being in the business for over 30 years has allowed us to grow and continually improve our techniques and methods of pest control. Rest assured you are in good hands when choosing Steve's Pest Control!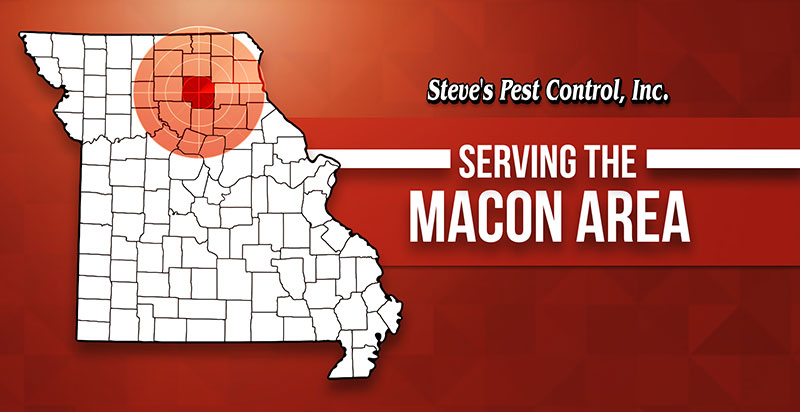 Residential Pest Control in Macon, MO
Never share your home with an unwanted pest again with the help of Steve's Pest Control! Nobody wants to walk into their home and be greeted by a bug or critter. Our residential pest control services cover anything and everything. Steve's Pest Control understands no two pests are alike. Because of this knowledge, we have developed tailored techniques that are proven methods to ridding your home of every pest imaginable. Opening your home to exterminators is disruptive to your daily life. Our team understands this and treats every home and customer with the utmost respect. At Steve's Pest Control, we assess the situation, develop a treatment plan with you and carry out the treatment in a timely manner. We can be in and out within hours, leaving you and your home pest free!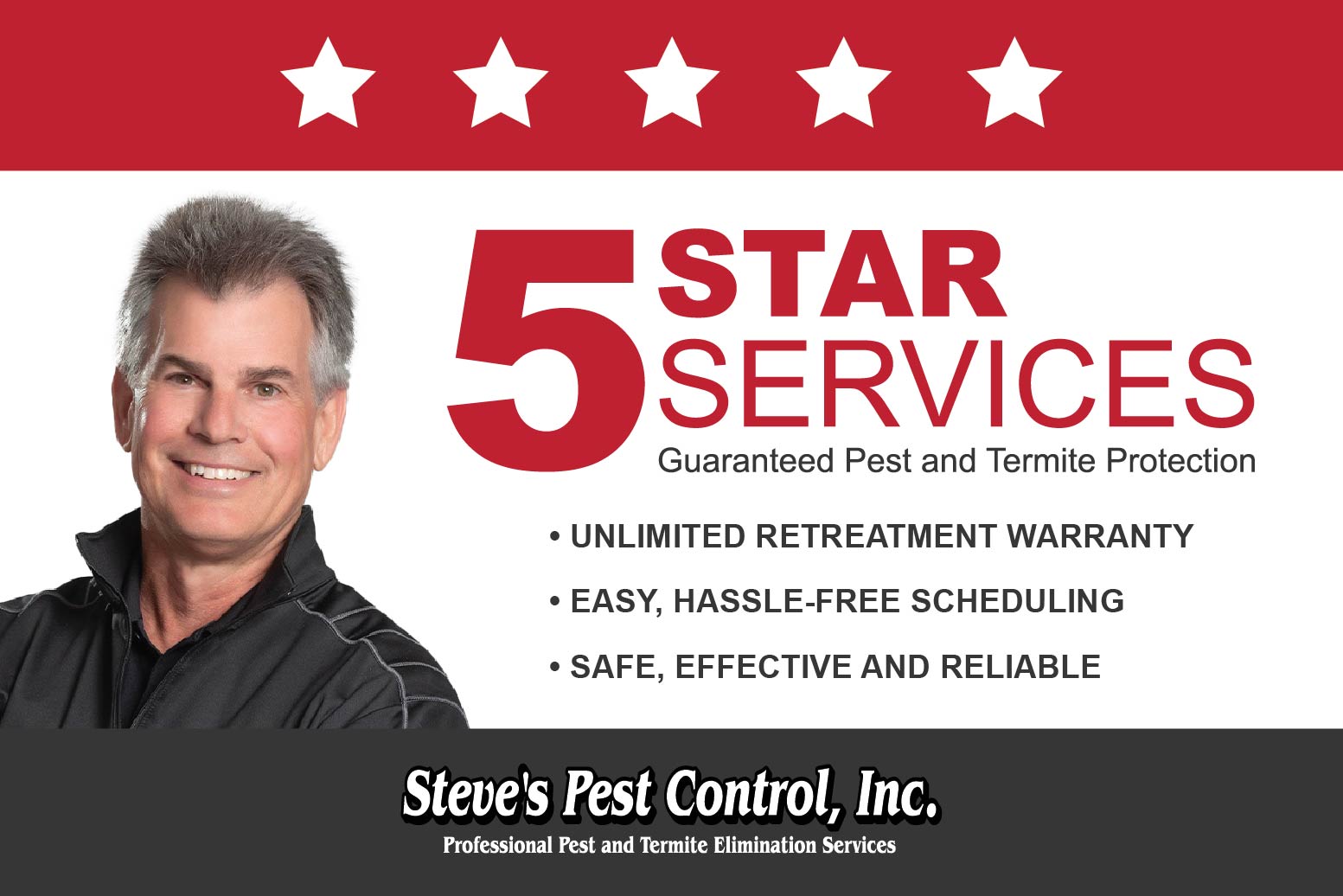 Commercial Pest Control Macon, MO
As business owners, you don't want to introduce any extra stress into your already busy life. This includes having to worry about seeing unwanted pests in your place of work. Steve's Pest Control has the necessary experience as well as knowledge to rid your business of any pest infestation. From ants in the break room to raccoons in the garbage, our team of pest experts will have them out in no time, allowing you the chance to get back to business as usual. To learn more about all our team can do for you, check out our commercial pest control services!
Mid-Missouri, Now You've Got A Friend In The Pest Control Business - Steve's Pest Control!
How To Identify If You Have Bed Bugs In Macon, MO
Bed bugs are quite an unwelcome sight and one of those pests you never want to see in your home, let alone where you sleep. Steve's has some helpful tips and insight to help you become aware of bed bugs. If you begin noticing rust colored marks on your bed that appear as smudges, consider this a trail of evidence from bed bugs. These markings indicate the bed bugs are on the move. One of the more noticeable signs of their presence is finding bite marks. The marks will appear as small, red bumps a little smaller than the average mosquito bite. If either of these signs are applicable to you, check out our bed bug services to learn more about all we can do for you! All of our bed bug removals utilize heat treatments as opposed to chemical sprays as a safer and more effective method.
How To Identify If You Have Termites In Macon, MO
Termites are every home or business owner's worst nightmare. Luckily, Steve's Pest Control has years and years of success when it comes to termite extermination. Look for these signs to assess whether or not your home is being invaded by a pesky termite colony. Termites are social workers in their colonies. As they munch through the wood in your home or business, they make clicking noises to communicate with each other. Although this is not a very loud clicking sound, it is still noticeable, especially with large colonies. Next, check out the surface areas of the wood. Look for small holes and a papery, worn down feel to the wood with more give to it when pressed. If you noticing one of these signs, don't panic. Our team at Steve's Pest Control can be on the scene immediately to remove the termites.
Pest Control Services Areas By Zip Code:
65233, 65274, 65250, 65276
Proudly Providing Pest Control Services in Macon, MO and Surrounding Areas:
Windsor Place, Clarks Fork, Rocheport, Billingsville, Chouteau Springs, Franklin, New Franklin, Petersburg, Boonesboro, Overton, Speed, and Pilot Grove
Get a Free Pest Evaluation
Why Choose Steve's Pest Control?
Steve's Pest Control Services have been providing the mid-Missouri area with exceptional solutions to their pest problems for over 30 years. Our team is continually improving our methods and treatment plans, as we never want to settle for anything less than perfection. We offer the very best service in the business, especially with our 5 Star Service Program!