Pest Control - Lake Ozark, MO
Pest Control Services in Lake Ozark, MO
Steve's Pest Control Hours & Location
Got a pest problem? Call Steve's Pest Control! For over 30 years, Steve's Pest Control has offered extermination and pest control services in Lake Ozark, MO and the surrounding areas. Steve's is one of the largest independent pest control companies in central Missouri, and we are skilled in pest control and extermination.
Not quite sure what type of pest you're dealing with? Give us a call and sign up for your free pest evaluation today.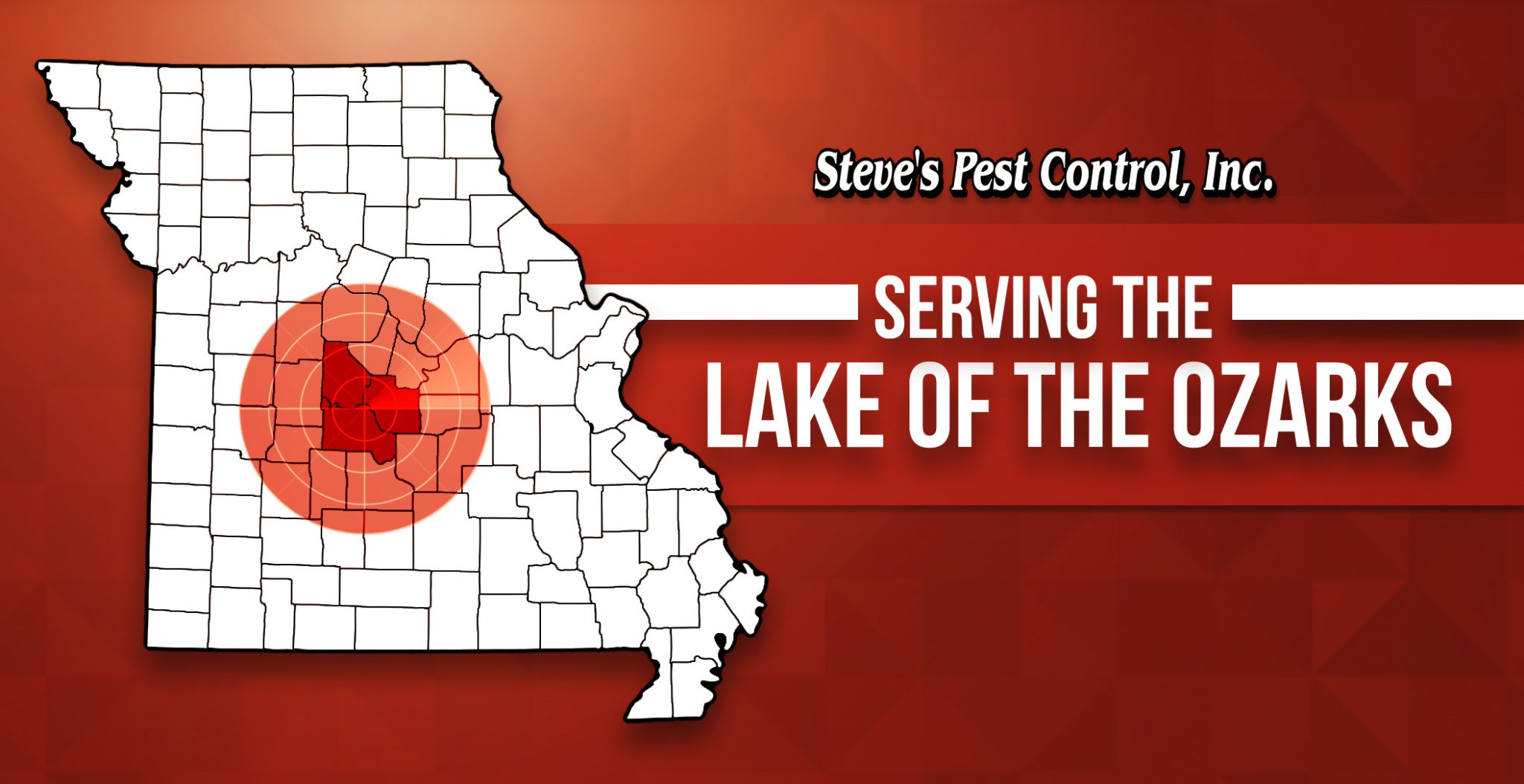 Residential Pest Control Services and Bed Bug Exterminator in Lake Ozark, MO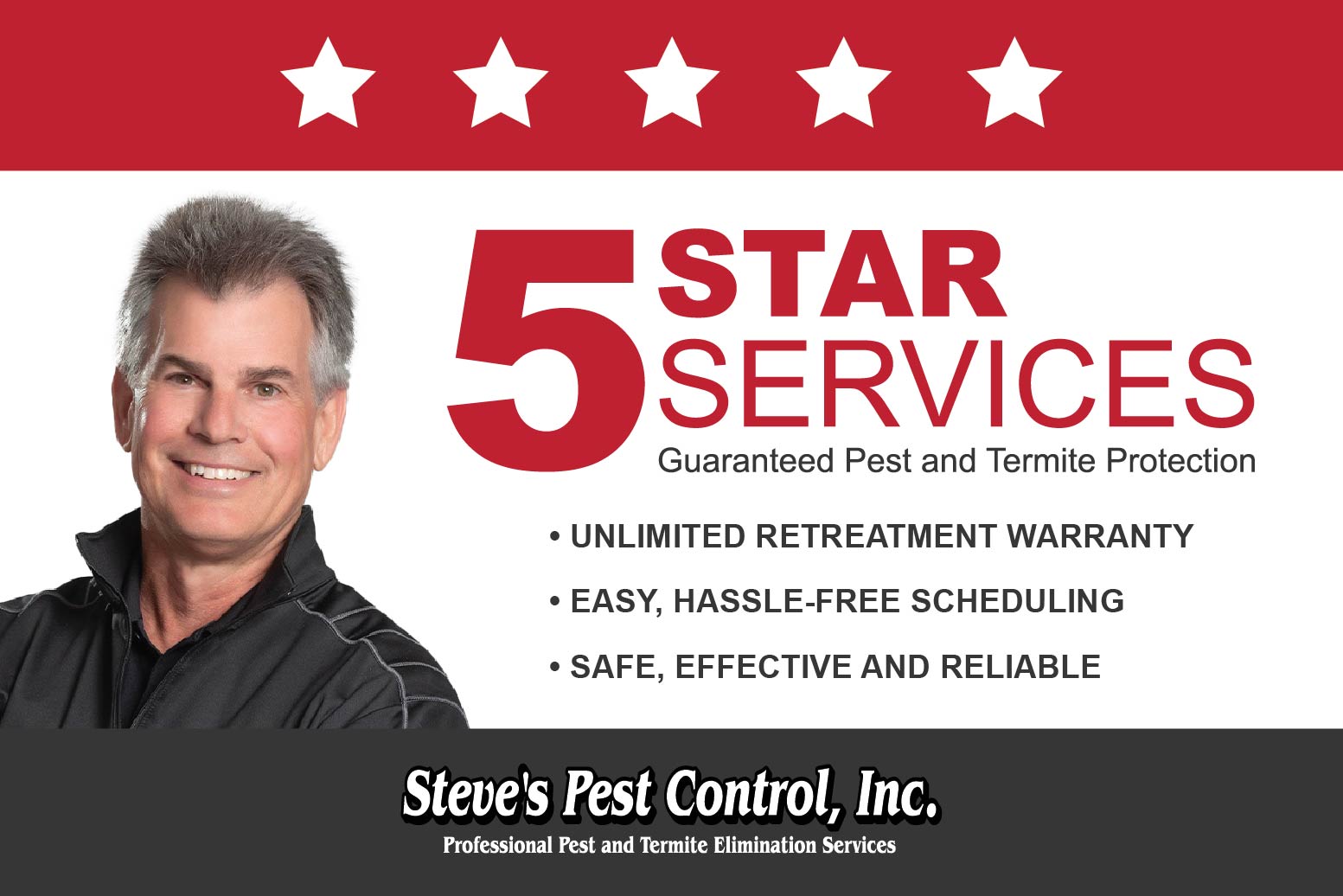 Commercial Pest Control Services and Termite Exterminator in Lake Ozark, MO
Protect your home or business from long-term damage. Call Steve's Pest Control today at (573) 365-9555.
Pest Control Services Areas By Zip Code:
65049, 65065, 65047, 65079, 65020, 65037, 65038, 65082, 65011, 65084, 65324
Proudly Providing Pest Control Services in Lake Ozark, MO and Surrounding Areas:
Osage Beach, Kaiser, Sunrise Beach, Greenview, Laurie, Tuscumbia, Barnett, Versailles, Climax Springs, and Camdenton
Steve's Pest Control Lake Ozark Area - Learn more!
Get a Free Pest Evaluation
Why Choose Steve's Pest Control?
There are lots of pest control services to choose from, so why choose Steve's? We started this business to bring the best pest control services to mid-Missouri. Our highly skilled team of trained professionals provides trustworthy, safe, and reliable pest control treatments, so you can get back to your life. Visit our residential pest control services page and our commercial pest control services page to learn more!