Pest Control - Jefferson City, MO
Pest Control Services in Jefferson City, MO
Steve's Pest Control Hours & Location
Residential Pest Control Services In Jefferson City, MO
Are you done tolerating the company of unwanted guests? Family owned and operated, Steve's has been offering extermination and pest control in Jefferson City, MO since 1988. As one of the largest independent pest control companies in central Missouri, we can provide the personal one-on-one service your home or business deserves. Not sure how to identify the critters invading your home? Sign up for a free pest evaluation today.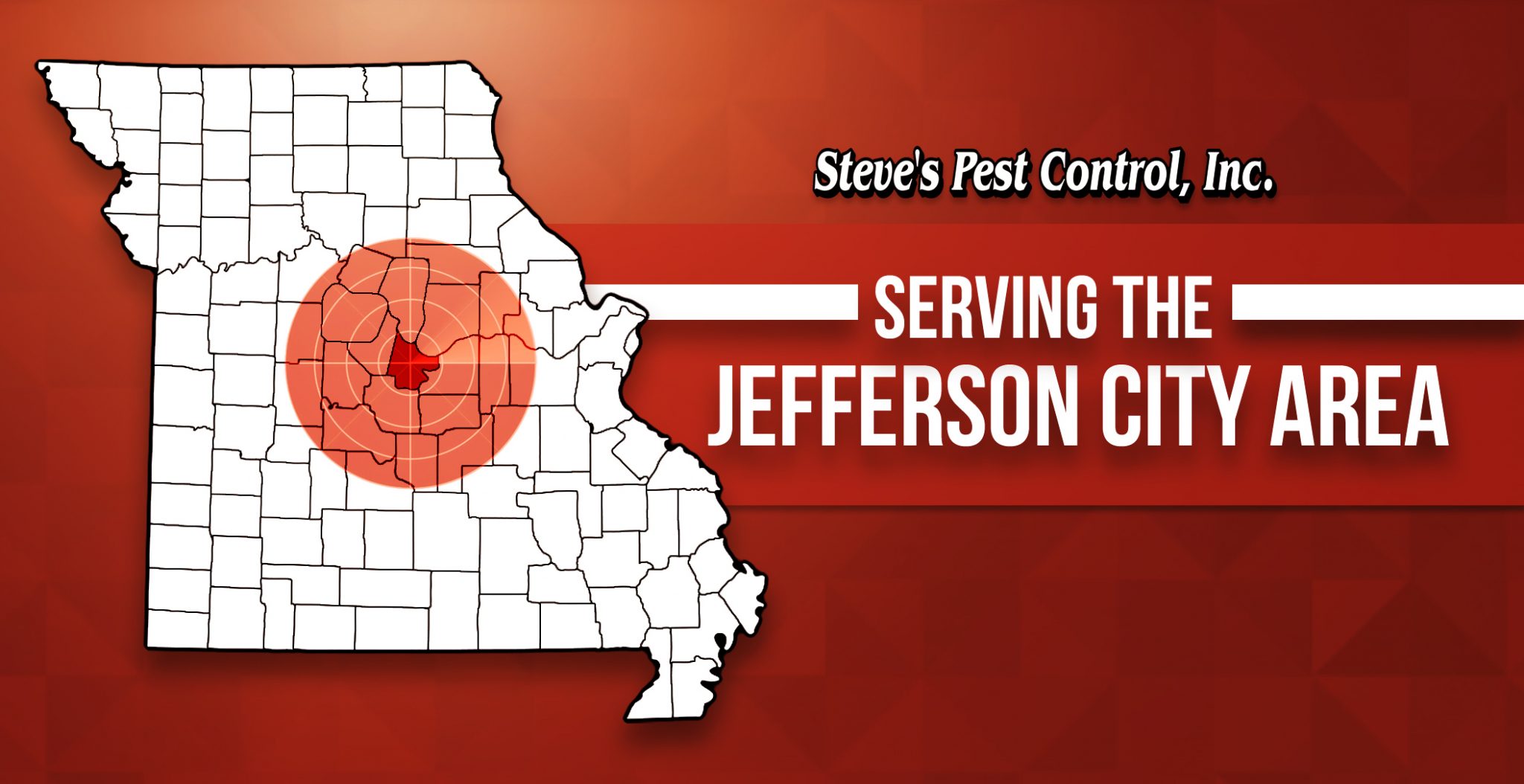 Residential Pest Control Services and Bed Bug Exterminator in Jefferson City, MO
Steve's Pest Control in Jefferson City, MO offers residential services for removing pests like cockroaches, ants, termites, stinging insects, mosquitoes, mice and other annoying pests from your home. One of the most common and frustrating invaders is bed bugs. We use heat treatment technology to eradicate them from your home. Need a bed bugs exterminator in Jefferson City, MO? Give us a call. With our services, you can protect the health of your family and prevent damage to your home.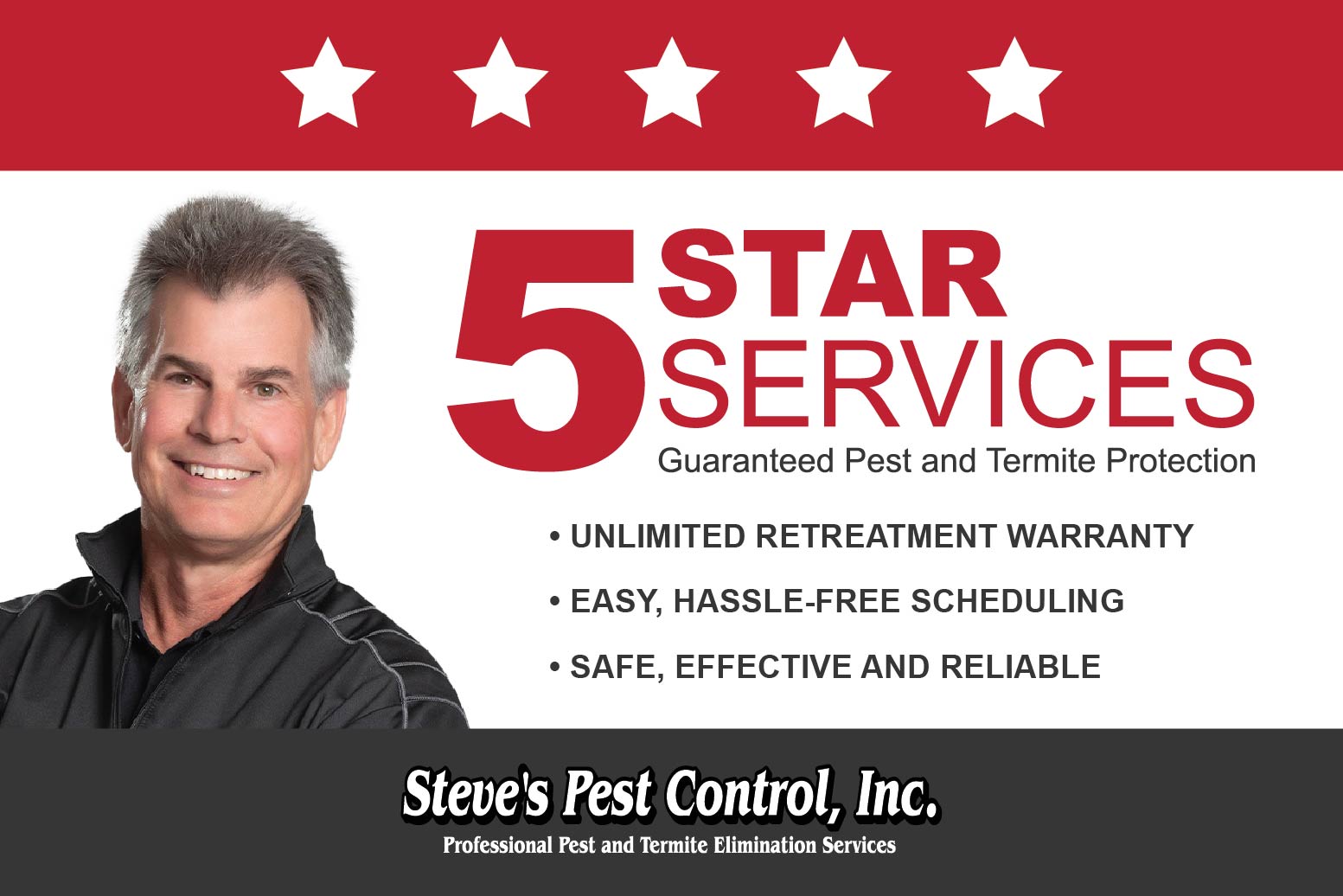 Commercial Pest Control Services and Termite Exterminator in Jefferson City, MO
With our commercial pest control services in Jefferson City, Mo, you can protect the reputation of your business. Whether you're responsible for maintaining a healthy environment at a restaurant, hotel, motel, real estate business, hospital, doctor's office or other related business, we'll help you solve your pest problem, guaranteed. Steve's Pest Control offers a wide variety of commercial services, including fly control, German roach elimination, termite protection, and more. Termites, specifically, are often a big fear for business owners due to how quickly they can cause destruction to your building and your reputation. Don't wait - if you need a termite exterminator in Jefferson City, MO give us a call and sign up for our commercial services today!
Pest Control Service Areas By Zip Code:
65043, 65101, 65109, 65111, 65063, 65043, 65039, 65001, 65016, 65024, 65035, 65101, 65109
Proudly Serving Jefferson City, MO and Surrounding Areas:
New Bloomfield, Holts Summit, Hartsburg, Osage City, Taos, Wardsville, Apache Flats, St. Martins, Eldon, California and Elston
Steve's Pest Control Jefferson City Area - Learn more!