Pest Control - Columbia, MO
Pest Control Services in Columbia, MO
Steve's Pest Control Hours & Location
Mid-Missouri's Most Reliable Pest Control Services in Columbia, MO
Feeling a little bug-eyed, are you? Steve's Pest Control has offered extermination services and pest control in Columbia, MO since 1988. Independent and family owned and operated means personalized service right here in Mid-Missouri, straight from the experts. Not sure exactly which pests you're dealing with? Get a free pest evaluation today.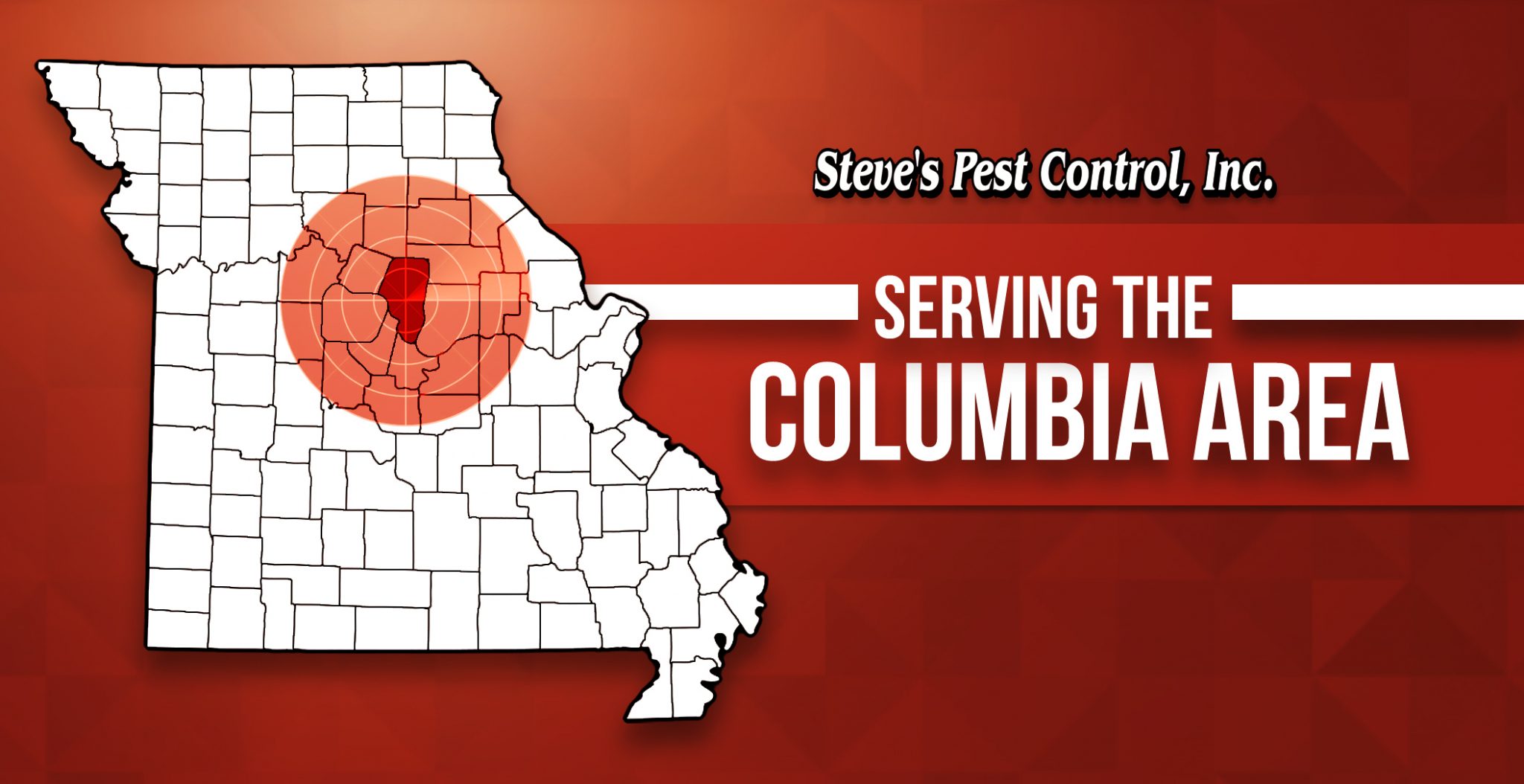 Residential Pest Control Services and Bed Bug Exterminator in Columbia, MO
We're committed to making sure what's yours stays yours. We're the regional experts in removing cockroaches, ants, termites, stinging insects, mosquitoes, mice and other harmful or annoying pests from your family's home. Some of the most frustrating pests are bed bugs. We use heat treatment technology to remove them from your home. Need a Bed Bugs exterminator in Columbia, MO? Give us a call. With our services, you can protect the health of your family and prevent damage to your home. Interested in being proactive? Steve's 5 Star Services keep pests from ever hitting the interior walls. As much as we love our customers, we get that you don't want to see us every year. We'll try not to take it personally.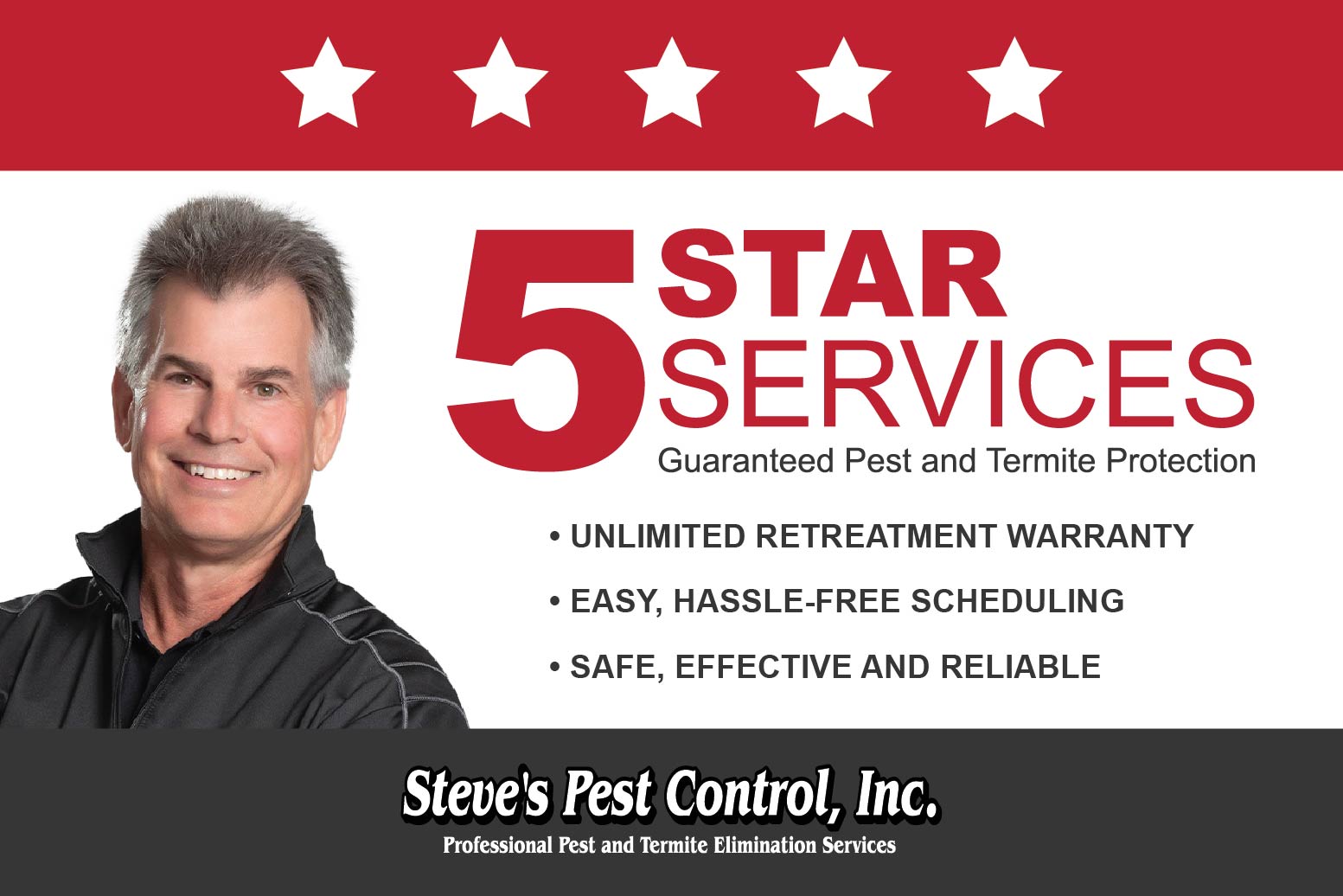 Commercial Pest Control Services and Termite Exterminator in Columbia, MO
If you find your business crawling with non-paying customers, Steve's Pest Control in Columbia, MO is here to help. We've exterminated business in numerous industries, including restaurants, bars, grocery stores, hotels and motels, college campus facilities, dormitories, daycares, warehouses, offices and more. Termites, specifically, are often a big fear for business owners due to how quickly they cause destruction. Don't hesitate - if you need a termite exterminator in Columbia, MO give us a call and sign up for our commercial services today!
Protect your home or business from long-term damage. Call Steve's Pest Control today at (573) 874-2020.
Pest Control Services Areas By Zip Code:
65201, 65202, 65203, 65205, 65211, 65212, 65215, 65216, 65217, 65218, 65010, 65046, 65287, 65279, 65256, 64024, 65255, 65240, 65262
Proudly Providing Pest Control Services in Columbia, MO and Surrounding Areas:
Ashland, Elkhurst, Deer Park, Pierpont, Easley, Lupus, McBaine, Huntsdale, Wooldridge, Rocheport, Woodlandville, Hinton, Prathersville, Stephens, Hallsville, Youngers, Shaw, Harg, and Kingdom City
Steve's Pest Control Columbia Area - Learn more!