Bed Bug Pest Control in mid-Missouri

People use to think of bed bugs as a cute, make-believe bedtime cliché – "Sleep tight, don't let the bed bugs bite". The truth is they are quite real and far from cute! Bed bugs have been a known human parasite for thousands of years and have been in the United States since the 17th century. By the 1940's, bed bugs were all but eliminated, however, due to the banning of effective but harmful chemicals and increased international travel, bed bugs have made a big time come back.
Steve's Pest Control - Expert Bed Bug Exterminators
Steve's Pest Control is proud to offer complete bed bug elimination using heat treatment technology. We have three crews of experienced technicians that specialize in bed bug remediation. With our experience, we make it as easy as possible for the customer by thoroughly explaining our service and providing a detailed prep list on how to prepare for the heat treatment. Rather than using merely chemical treatments that require multiple treatments, large amounts of pesticide, and a lot of preparation performed by the client, we recommend Steve's Bed Bug Heat Treatment. This process penetrates the entire area, requires only one treatment, involves little to no pesticide and has far less preparation. Best of all, the problem is eliminated in one day!
Heat Treatment is a newer technology that Steve's Pest Control has been using since 2010. Heat is strategically placed throughout the treatment area until reaching the desired temperature, between 125-140℉. We not only reach this temperature in the open air space but inside the walls, beneath carpet and other floor surfaces, bedding, furniture, clothing, and all other contents. Powerful air movers and digital temperatures sensors are strategically placed throughout the treatment area(s) to distribute and monitor the air at its accurate temperature. Once all areas have reached 125℉, we sustain that minimum temperature for 4 hours. After our bed bug treatment has been completed, we will have successfully killed all eggs, nymphs and adult bed bugs. In certain circumstances, we can perform Heat Treatment outside of our normal service areas.
All of our service technicians have received extensive training. Steve's Pest Control has the staff, expertise, experience, and equipment to solve your bed bug problem.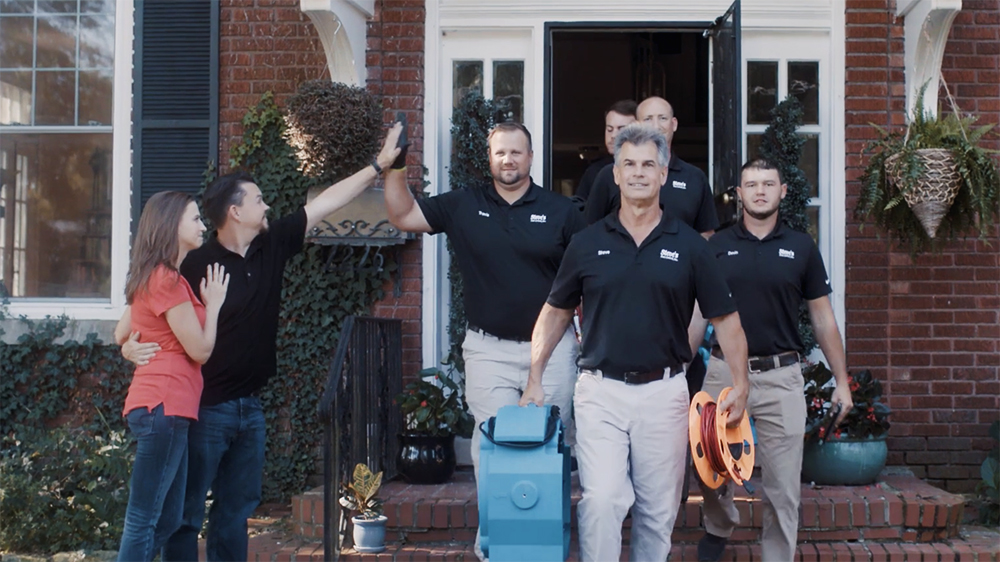 Adults are flat, reddish-brown in color, and about ¼ inch in size, (about the size of an apple seed, or lady beetle).
Female bed bugs lay 5 – 7 eggs per week.
Up to 500 in a lifetime. A single female can be responsible for over 30,000 offspring per year!
Eggs hatch within 6 – 10 days and can become an adult in 35 -48 days.
They feed on the blood of humans and some small animals.
Mostly nocturnal and will normally feed for 3 – 10 minutes while you sleep.
Will feed on exposed skin and will often bite in a pattern of 3 bites that can leave itchy red welts.
The average lifespan is 10 – 12 months but can live between 12 – 18 months without feeding.
Bed bugs can carry but do not transmit diseases.
Bed bugs are extremely difficult to eliminate.
There are certain measures everyone should take when staying the night someplace other than your own home. Bed bugs are hitchhiker pests and are depending on you for transportation for their next place of residence. Do not let that be your home! Here are some tips to help prevent any transferring.
We hope we are able to prevent you from getting bed bugs, but if an infestation occurs we are fully equipped and ready to rid you and your home of bed bugs!
Don't see your area listed? We can go out of our service area! Give us a call today at (844) 896-4868!