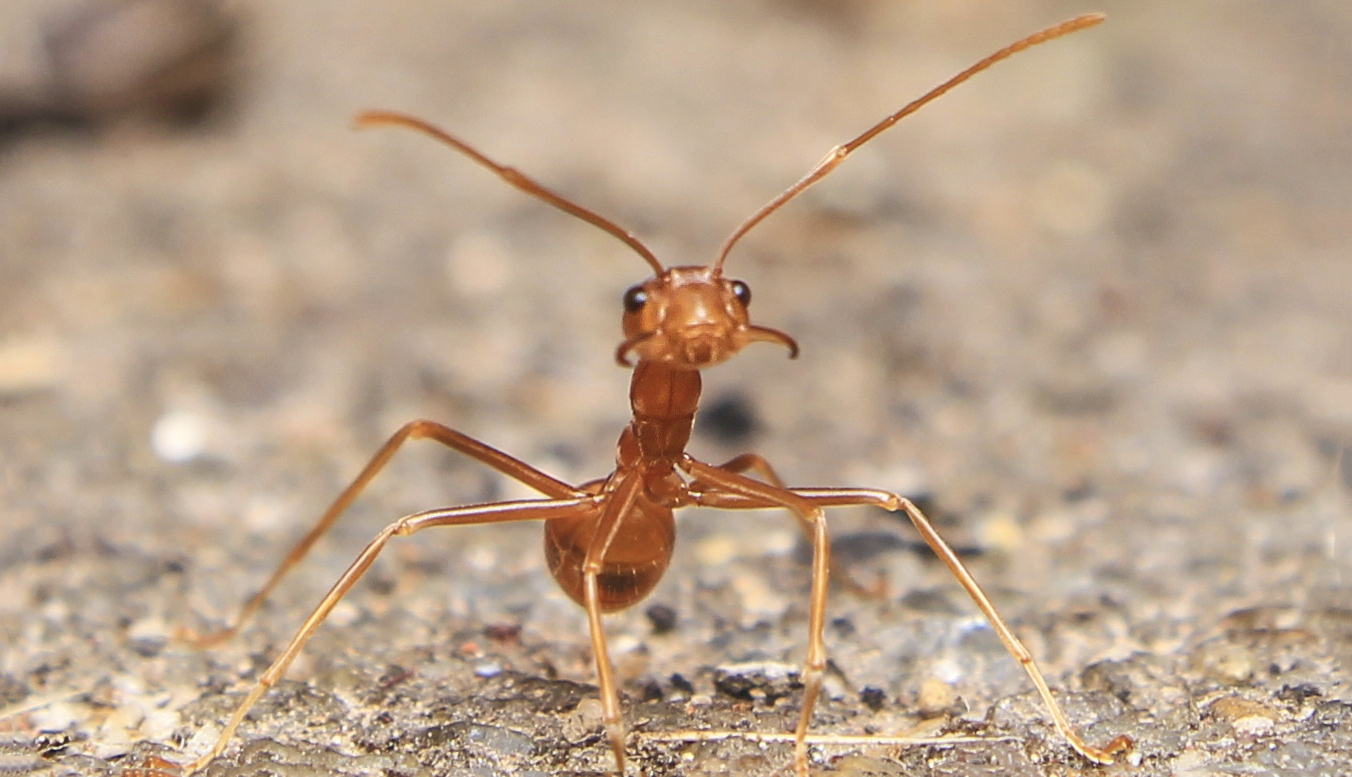 As the summer heat cools off and colder weather rolls in, so do pesky critters like termites, spiders, flies and more. Protect your home from unwanted insects with our homeowners' guide to Missouri Seasonal Pests. We discuss common fall insects, where to look out for them and proper extermination services in Missouri to keep you home pest-free.
Common Fall Insects in Mid-Missouri
Seasonal Extermination Plans & Termite Pest Control Throughout Missouri
Seasonal pests, also known as invaders, are insects that primarily live outdoors throughout the summer, but find themselves seeking warmth in your home as the weather cools in September and the beginning of October. These insects may include: 
While some invaders are not dangerous and are merely more of a nuisance, termites are dangerous and destructive. Termites can create thousands of dollars in damage if not treated properly, making them more of a threat for homeowners.
Termite Pest Control & Extermination in Missouri: Spot Termites and Protect Your Home With Steve's Pest Control
With over 2,000 different species of termites and as many as 20 termite colonies in one acre of ground, your home is at risk. Don't be unprepared this fall. Let the expert exterminators at Steve's Pest Control prepare your home with termite extermination before they create thousands of dollars in damage.
What to Do if I Have Termites?
Find a reliable pest and termite exterminator in mid-Missouri.
Unsure if you have termites near your home? Explore the following common signs of termites then give our team a call for proper extermination.
Common signs of termites:
Termite Droppings 
Resembling sawdust, termite droppings are commonly found near areas of infestations.
Swarmers
During mating season, winged termites emerge and swarm in search of a mate. This is one of the most common ways to identify termites on your property.
Mud Tubes 
Helping termites travel from one place to another, mud tubes can be seen on the outside of homes and identify where termites may be entering.
Hollowed Wood Sound
If termites have been invading your home for a while, your wood may sound hollow when tapped. Call an expert immediately if you find this to be the case. 
Galleries or Damaged Wood
Look for galleries, which are small holes running along the wood grain, identifying where termites are entering and exiting. While spotting galleries may take an expert's eye, noticing damaged wood is also crucial to your home's safety.

Call a termite exterminator

in mid-Missouri if you notice damaged wood in your Missouri home.
Are you noticing these common signs of termites in your home? Don't fret; call Steve's Pest Control for an evaluation today! Our termite exterminators work hard to keep Missouri homes safe and to prevent termites from causing costly damage. For more information about how our team can protect your home, download our guide to termites. With answers to common questions and a variety of prevention tips, you can use our guide as a resource for eliminating termites this fall.
How to Protect & Prevent Termites From Entering Your Missouri Home
Due to Missouri's geography, sometimes termites are inevitable, and that's okay. With proper treatment, you can quickly eliminate termites and keep your home protected. The experts at Steve's Pest Control perform termite extermination fast with the Sentricon System Treatment. Featuring multiple bait stations implanted throughout areas active with termites, the Sentricon System eliminates entire colonies in 28 to 90 days. For more information, contact our termite exterminators in Mid-Missouri and the surrounding areas.
Benefits of the Sentricon System
Begins eliminating colonies immediately

Non-intrusive solution that requires no disruption of the landscape 

Lifetime warranty when you use Steve's Pest Control
Fall Pest Control for Mid-Missouri & the Surrounding Areas
While termites may be the most destructive fall pest, nobody wants spiders, flies or other invaders taking over their home this fall either! With a proactive approach to pest control, Steve's Pest Control can ensure your home is pest-free all year round.
5 Star Pest Control Services for Your Missouri Home
With flies, wasps, beetles, ladybugs and other pesky critters navigating their way into your home this fall, you'll want exterminators you can trust. Steve's Pest Control's 5-star services offer easy and hassle-free pest control for your Missouri home all year long. With a variety of packages made to suit your pest control needs, we are able to prevent pests before they overrun your home. 
Steve's Lake Services includes a year of interior treatment and treatment on the exterior, grounds and dock (if desired). In addition, our professionals will remove spider webs and insect nests when present. With our 5 Star Lake Service plan, you can have a safer and more effective treatment plan with hassle-free scheduling.
With an unlimited retreatment warranty, Steve's 5 Star Service offers 5 general pest services including 1 interior, 5 exterior, exterior web and nest removal, and exterior rodent baiting. Call today to learn more about how our team can eliminate pests before they enter your property.
Steve's 5 Star Advantage Service includes everything in the 5 Star Service plus pest, rodent and termite protection with Sentricon and a $250,000 damage warranty. With hassle-free scheduling and continuous interior treatment there is no better way to protect your home than with Steve's Pest Control. 
Combining the 5 Star Advantage service with mosquito reduction, Steve's offers the 5 Star Complete program. Aiming to reduce the population of mosquitoes in or near your property by 80 to 90%, the exterminators at Steve's Pest Control offer an unlimited reatreatment warranty to ensure your satisfaction. Call today to schedule a consultation or learn more about the services offered. 
Explore more about our year-long preventative pest control packages and contact our exterminators in mid-Missouri to get started today! 
Fall Pest Control Checklist for Missouri Homeowners
Eliminate seasonal pests and protect your home with Steve's Pest Control's termite extermination and pest control services in mid-Missouri.
The temperature may have dropped, but insects are still around. Although they may not be visible does not mean they are not present. Explore our fall pest control checklist to begin preparing your Missouri home for colder weather.
Keep your home protected all year long with Steve's Pest Control. Providing pest extermination services across Missouri since 1988, our team of experts are here to help you. Call today!