Pest Control - Sedalia, Mo
Pest Control Services in Sedalia, Mo
Steve's Pest Control Hours & Location
Mid-Missouri's Most Reliable Pest Control Services in Sedalia, MO
Steve's Pest Control has been providing unmatched pest control in the mid-Missouri area since 1988. This has given us over 30 years to perfect our pest treatment plans. Our decades of experience have made us experts at providing efficient pest control at an affordable price. We offer reliable solutions for just about every pest out there. You can count on us to not only eliminate pests from your home or business, but also make sure they won't be returning due to our extensive preventative and follow-up treatment plans. Know you are in good hands when you choose Steve's Pest Control!
Mid-Missouri, Now You've Got A Friend In The Pest Control Business - Steve's Pest Control!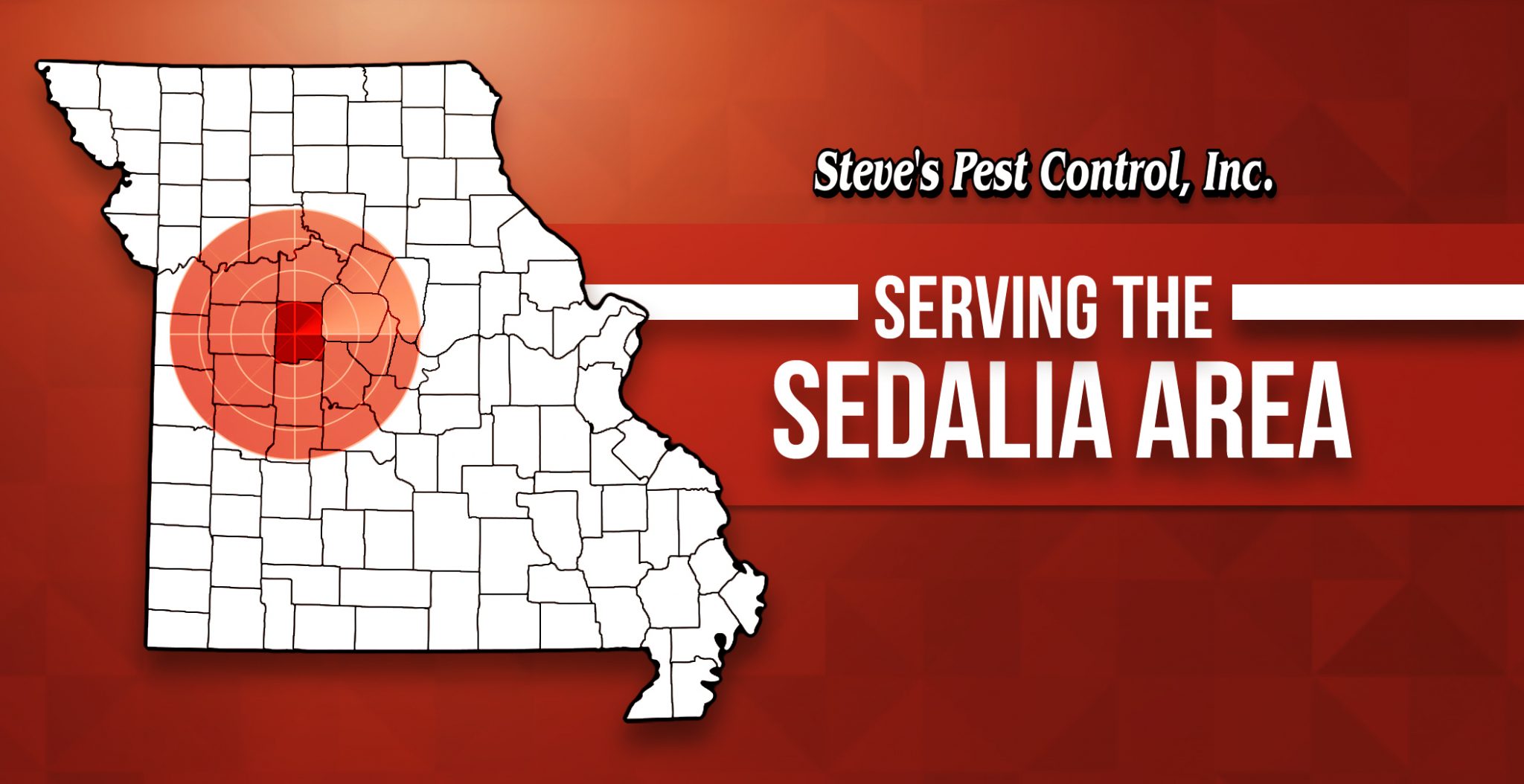 Residential Pest Control in Sedalia, Mo
No one wants to share their home with unwanted pests. Luckily, Steve's Pest Control ensures you don't have to! We offer year round pest control maintenance to ensure no matter what season it is, you and your home are protected. Our treatment plans are free of harsh chemicals and are not toxic to you or your home. For professional residential pest control, get in touch with us today!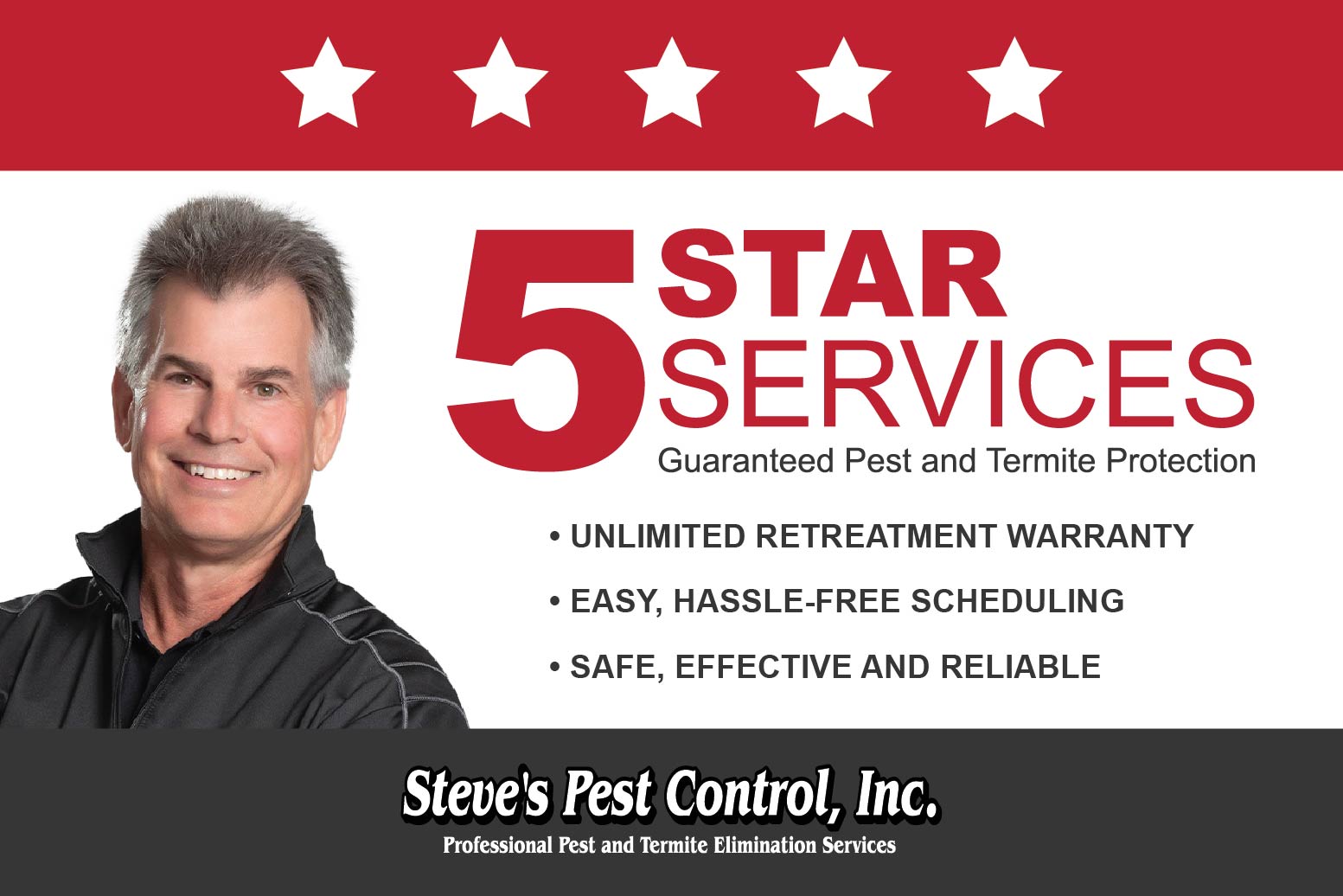 Commercial Pest Control in Sedalia, Mo
Has your business been affected by unwanted pests? Not to worry. Steve's Pest Control also offers our professional pest removal services to commercial properties as well. Our pest control treatment plans will have us in and out in no time, so you can return to business as usual. Learn more about all we have to offer with our commercial pest control services!
How To Identify If You Have Bed Bugs In Sedalia, Mo
Having bed bugs is just about every homeowner's worst nightmare. Your bed is supposed to be a safe place. When bed bugs invade, it no longer feels that way. Bed bugs are sneaky pests who can quietly enter your bed. If you suspect you are sharing your bed with these tiny bugs, there are a few signs to look for to confirm your suspicions. First, check for rust colored stains on your sheets. Bed bugs leave behind a trail of red-brown stains indicating their movements. Additionally, if you begin to notice a musty smell to the room where you sleep, this could also be bed bugs. They naturally let off an odor that smell similar to mildew and is hard to miss. Finally, check your skin for bite marks. Bed bugs are creatures of habit and organization. They bite in patterned lines instead of random clusters. Check ankles and wrists especially for uniform lines of itchy, red bumps. If any of these signs appear to be applicable to your situation, don't hesitate to call and check out our bed bug treatment plans!
How To Identify If You Have Termites In Sedalia, Mo
Protect your home by checking for these simple signs to see if your have termites. While these creatures may be small and sneaky, there are a few ways to check for their presence. First, listen for them. While termites work as a colony they communicate to one another using clicking noises. This sound won't be overwhelmingly loud, but if you listen carefully, you will hear it. Next, check the surface of the wood within your home. Check baseboards, trim, walls, etc. for small holes. These holes indicate where the termites have snacked on your home's wood. Finally, check these same surfaces for their texture. Does it feel softer, maybe have a more papery feel to it? If so, you may have termites. Not to worry as Steve's Pest Control specializes in termite control and will get rid of your problem for good!
Pest Control Services Areas By Zip Code:
65301, 65334, 65337, 65332, 65350, 65348
Proudly Serving Sedalia, Mo And Surrounding Areas:
Georgetown, Hughesville, Dresden, La Monte, Green Ridge, Spring Fork, Bahner, Smithton, Otterville, Clifton City, and Beaman
Steve's Pest Control Sedalia Area - Learn more!
Get a Free Pest Evaluation
Why Choose Steve's Pest Control?
Steve's Pest Control is dedicated to a certain level of excellence in all of our pest control services. We want each and every one of our customers to have the best experience with us possible. To ensure we do a good job every time, we practice the utmost care and professionalism with each and every pest control project we do.