Pest Control - Mexico, MO
Pest Control Services in Mexico, MO
Steve's Pest Control Hours & Location
Mid-Missouri's Most Reliable Pest Control Services in Mexico, MO
Stay one step ahead of pest control by hiring the experts at Steve's Pest Control. We believe in order to provide effective pest control, extensive preventative and follow-up care is a must. That is exactly how we became the best in the business at Steve's Pest Control by always taking our services one step further to be sure your home or business stays pest free - just the way you like it! Our comprehensive list of services covers everything from minor problems to major infestations. If you are interested in learning more about our services, give us a call today!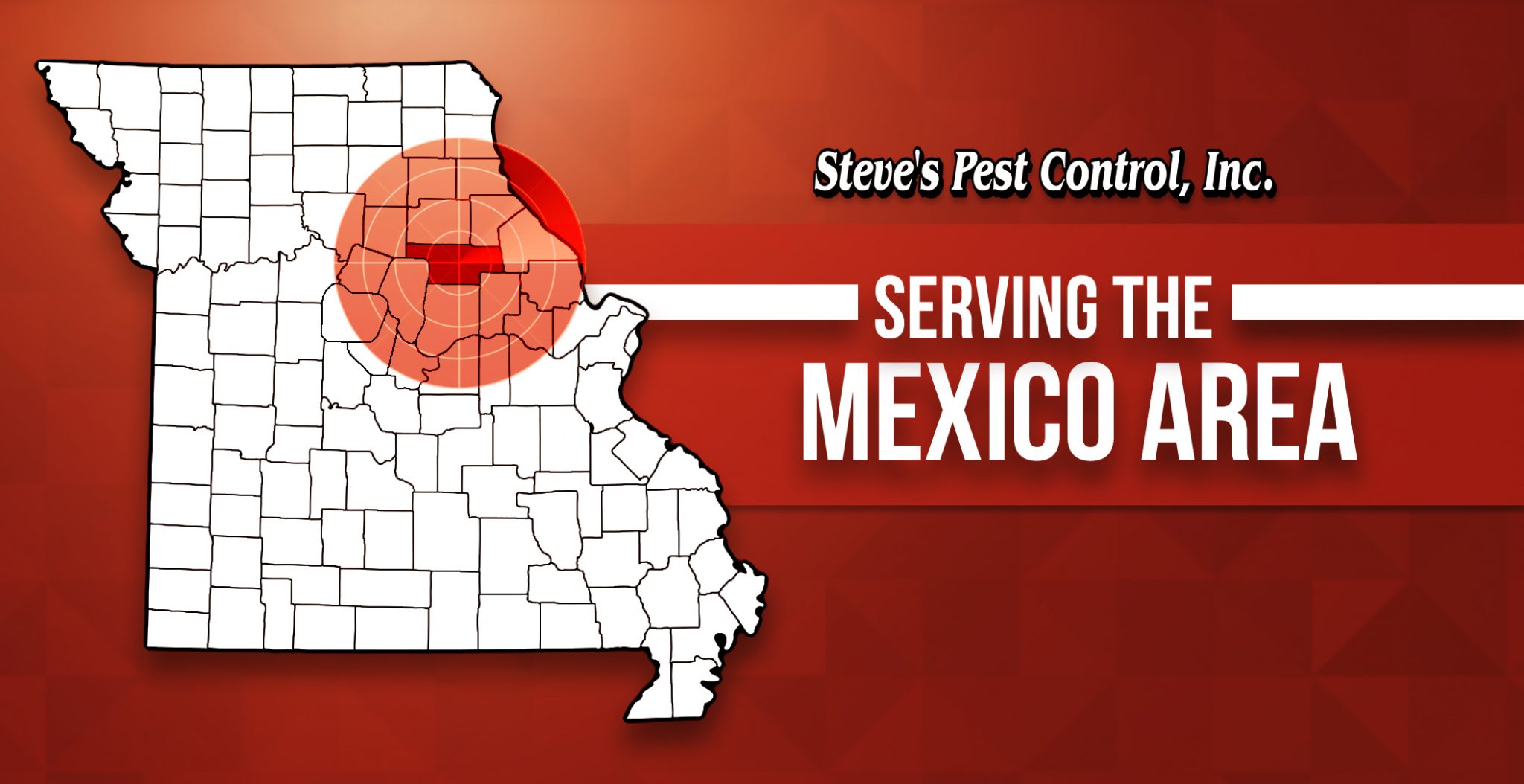 Residential Pest Control Mexico, Mo
Never let a pest come between you enjoying the comfort of your home again. Our pest control services in Mexico, Mo are equally reliable as they are effective. We want your pest problem to be a one and done deal, meaning you won't have a recurring pest issue. Our experienced team of pest experts will be able to quickly identify the problem, come up with a treatment plan that best fits your schedule and elimiate the pests entirely through safe and non-harmful means. For more information, check out our residential pest control services.
Mid-Missouri, Now You've Got A Friend In The Pest Control Business - Steve's Pest Control!
Commercial Pest Control Services Mexico, Mo
Nobody wants to put their business or company on hold because of a pest problem. The professionals at Steve's Pest Control can be on the scene to quickly and efficiently remove the issue so you can get back to business as usual as soon as possible. We understand having our team of pest control experts in your business during a work day is not ideal. Because of this, our team carries out the necessary treatment plans without disrupting your day or causing any additional chaos. To learn more about what we can do for you, take a look at our commercial pest control page.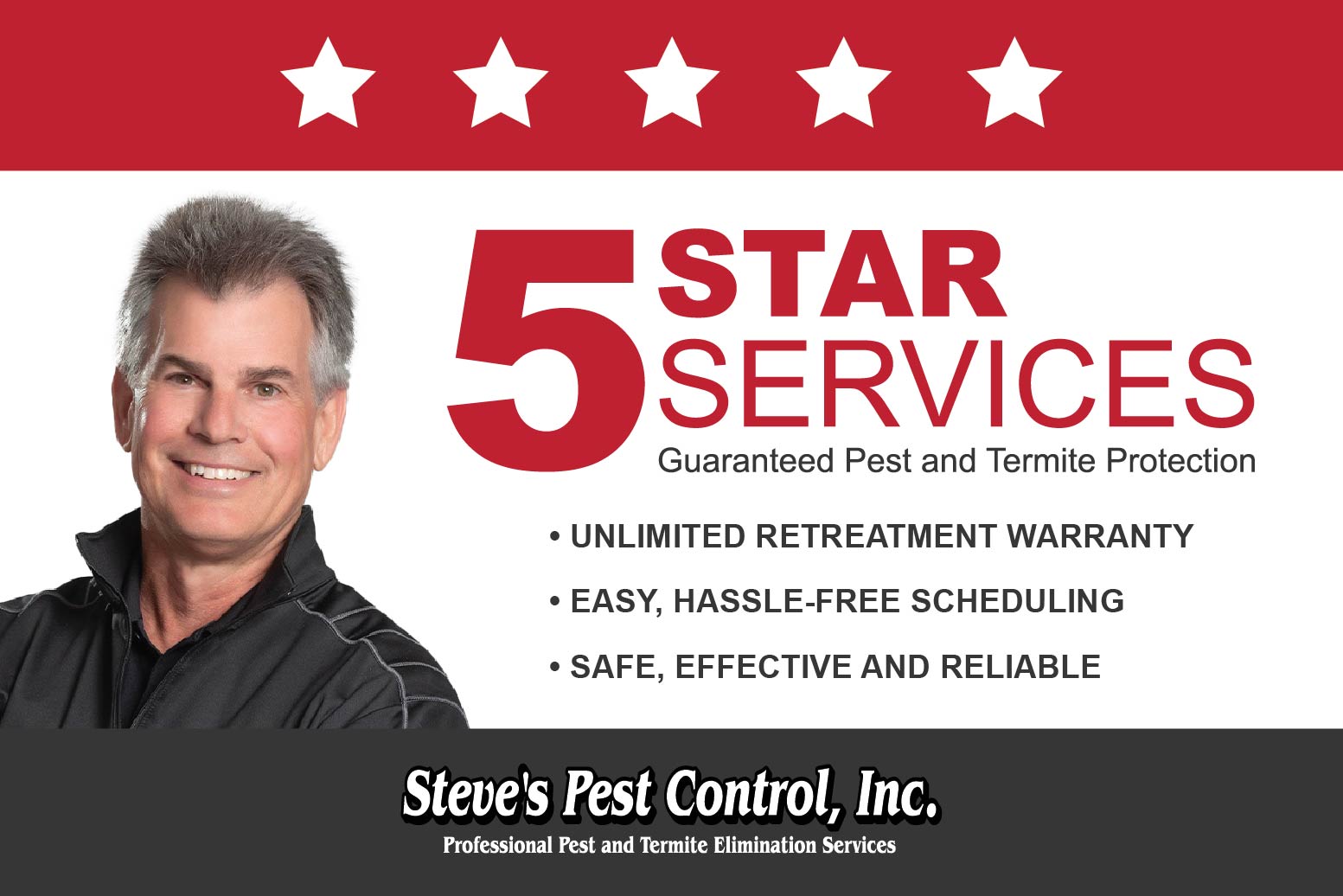 How To Tell If You Have Bed Bugs In Mexico, Mo
Nobody wants to share where their bed with pesky bugs. Luckily, bed bugs are not as elusive as they may seem due to their small size. While they do have the ability to enter your bed unnoticed, their presence once there can be identified by three different signs: seeing them, smelling them and feeling the effects of them. If you suspect you have bed bugs, first check your sheets for a rust colored stain. This is a residue left behind by the bed bugs which indicates their movement. Next, if you notice a musk smell that resembles mildew, it could be the odor released by bed bugs. Finally, if you have itchy, small red bumps on your skin this could also be a tell-tale sign you have bed bugs. These bite marks appear in organized patterns, such as lines, rather than sporadic clusters. If any of these signs seem familiar, check out our bed bug treatment plans for more information.
How To Tell If I Have Termites in Mexico, Mo
Worried you might have a termite problem in your home or business but aren't certain? Not to worry! We have a few signs to help you better identify whether or not you have termites in Mexico, Mo. Contrary to popular belief, termites have a sound of their own. It is not a loud noise they make, however, just loud enough to be noticeable. Listen for their movement as the termites communicate to one another as they move throughout the wood. Next, termite damage completely alters the composition of the wood in your home or business. Check wooded surfaces for a softened feel. Look for small holes and a papery feel to the wood to help you confirm whether or not you have termites. If you have checked for these signs and feel you do in fact have termites, give us a call so we can set up a termite treatment plan as soon as possible.
Pest Control Services Areas By Zip Code:
65265, 65240, 65282, 65280, 63352, 65232, 65264
Proudly Providing Pest Control Services in Mexico, MO and Surrounding Areas:
Thompson, Rowena, Santa Fe, Worcester, Rush Hill, Laddonia, Vandiver, Benton City, and Martinsburg
Steve's Pest Control Mexico Area - Learn more!
Get a Free Pest Evaluation
Why Choose Steve's Pest Control?
Steve's Pest Control should be your number one choice for all things pest control because we have over 30 years dedicated to perfecting our craft and providing premier pest control to mid-Missouri. We love our jobs but more importantly, the people we do it for. We would love to be your friend in the pest control business!